Kitchen and Bathroom Remodeling From Your

Flower Mound Plumbers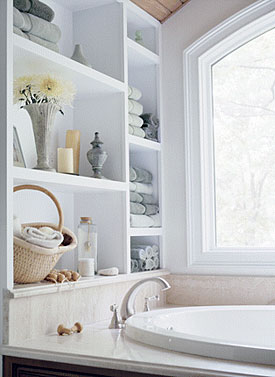 Are you planning a kitchen or bathroom remodeling job? Have you been to the appliance or plumbing fixture retail store yet? The brand names have all changed. Kenmore stoves, Maytag dishwashers, and Magic Chef Ovens are no longer on the market. In fact, none of those brand names even exist anymore. They've all been absorbed by Whirlpool. GE is still out there, but their manufacturing plants are no longer in the United States, so are you really buying General Electric?
The bathroom market is a little less confusing. You can still buy sinks, tubs and toilets from American Standard, Gerber, Toto, and Moen, but the toilet might not look familiar to you. If you bought your last one twenty years ago, it was a 3.5 gallon flush toilet. Today, you'll get a 1.6 gallon, possibly even a dual flush. The designs are also different and more diverse. Did you ever think there would be so many ways to create an old fashioned porcelain bathroom throne? You will be amazed at the choices you have.
Our Flower Mound plumbing contractors specializes in kitchen and bathroom remodeling and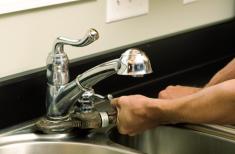 we can answer any questions you might have about brands and models of fixtures and appliances for either room. Our job has also changed, with plumbing equipment and materials now more durable and efficient than they've ever been. We're now able to work faster and give you more solid guarantees on the parts and fixtures we install. The technology available to us today also allows us to work much faster.
Our Flower Mound plumbers are not general contractors, carpenters, or builders, but we are the experts when it comes to installing pipes and gas lines. Your building crew cannot do a kitchen or bathroom remodeling without a licensed plumber present at some point. We have been that plumber for most of the major contractors in the area and we would like to be yours when you start your new project. Give us a call to learn more about our services and get a list of verifiable references.