Flower Mound Plumbing Services

---
Our Flower Mound Plumbing Contractors Offer Consultations

If you are contemplating some changes to your plumbing system or are trying to identify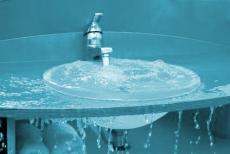 a problem, you do not have to be one of our customers to call us for assistance. Were the neighborhood plumbing company and we feel its our obligation to be available for the homeowners in our neighborhood for anything plumbing related, not just repairs and installations.
Of course, we also do repair and installation of all plumbing fixtures, pipes, gas lines, and appliances. Our Flower Mound plumbers are thoroughly trained and fully stocked with new replacement parts for any plumbing situation. When you find yourself in need of a plumber who can deal with the seemingly insurmountable problems you are facing there should be no hesitation on your part. Call us and we will find a solution for you. Our experience and superior technology make all problems solvable.
---
Our Flower Mound Plumbers Offer 24/7 Emergency Service

If you require emergency help, let us know immediately when you call so we can dispatch a Flower Mound plumber to you as quickly as possible. For routine repair matters or maintenance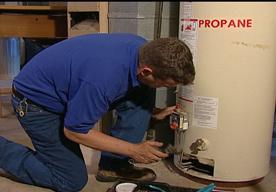 requests its okay to schedule an appointment, but for emergencies we need to move now. Your home and safety of your family could be at risk. Just give us your address and a brief summary of the situation. Well come right over.
Our specialty is the installation and repair of pipes and gas lines. Every plumbing element and appliance in your home needs a pipe or gas line to feed it so it can do its thing. Any problems with the intake or output of water or gas can cause a problem with the rest of your plumbing system. If we come in on an emergency or routine repair call well most likely recommend that you have us do an inspection to make sure you don't have to deal with those problems in the near future.