Your Flower Mound Water Heater Repair Needs are History!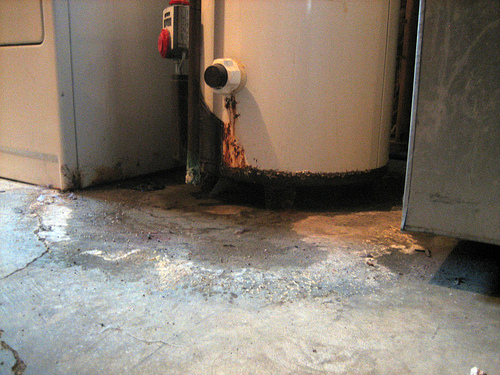 Is your Flower Mound water heater giving you problems again? Water heaters are notorious problem causers, especially because one little hiccup can ruin your whole day. Water heaters may not have as many moving parts as a car, but there are almost as many things that can go wrong. Sediment buildup, a bad thermocoupling connection, rust and corrosion, sacrificial anode rod wear, bad water intake and outflow connections, and a malfunctioning pilot light can all dry up your hot water supply, but it usually takes a professional plumber, or plumbing service, to tell you what the problem is.

That's where our Flower Mound plumbing team comes in. Our Flower Mound plumbers have been servicing water heaters since day one, and together we've seen it all. We're proud to provide a level of service that's usually too good to be true, and we do it every day of the week. We've replaced heating elements on New Year's eve and performed rust clean outs on the hottest days of summer. Each and every one of our Flower Mound plumbing contractors can handle any problem you could ever experience with a conventional water heater, and the majority of our contractors are also experienced with tankless water heat service.
---
---
We've Got Your Flower Mound Tankless Water Heater Needs Covered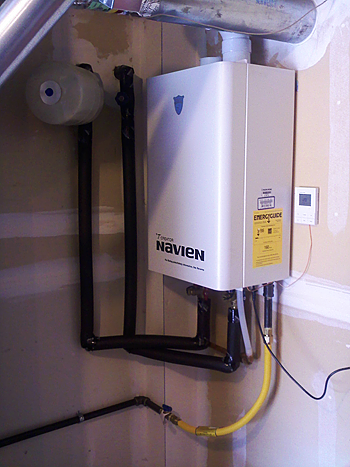 A tankless water heater is a drastically different beast from a conventional water heater, and it takes a special kind of contractor to service one. Many of our customers have found out the hard way that many plumbers in Dallas Fort Worth don't handle tankless water heater heater service, since they rely on different technologies that don't always translate between manufacturers. Electric and gas-driven conventional water heaters essentially share 90% of the technologies that go into the, with the only material difference being the heating element itself. Tankless water heaters, however, can rely on a variety of technologies to handle heating, and you'll find radically different elements between different sized models in the same line. The upside is that tankless water heaters are almost always constructed of much higher-quality parts than you'll find in conventional heaters, which is why you can expect them to last much longer and suffer less breakages along the way.
What Are You Waiting For?

If you're looking for fast and affordable Flower Mound water heater repair services that you can actually afford, your search is over. Our plumbers in Flower Mound can, have, and will handle it all. Call us any time at 972-330-4222 and your work is already done.